Fall is a great time for family photos!  The leaves are beautiful, the weather is fantastic (not too hot or too cold) for the outdoor photoshoots and it's a great time to get pictures to put on your Christmas cards.  If you want to schedule photos, call or text as soon as possible to get the date you want.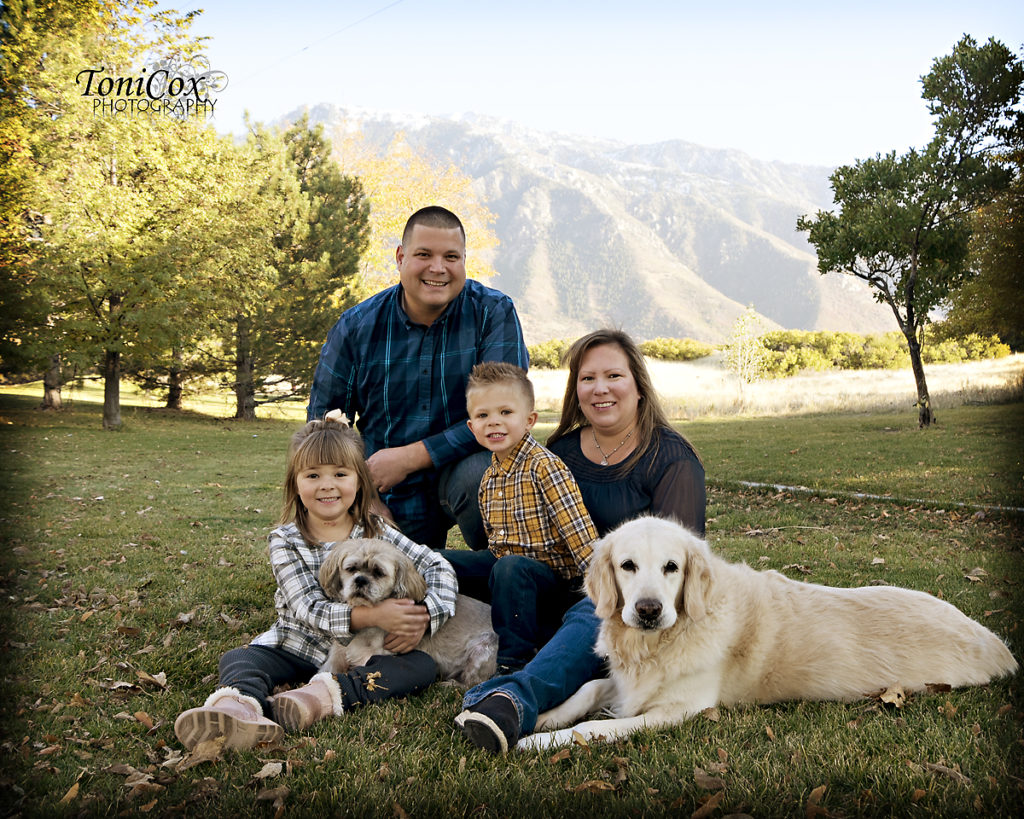 Choose your Location
In Utah, the leaves are beautiful and the mountains in the background make for beautiful photos. We have locations we can recommend depending on the look you want.  It can look like you are in the mountains, or you can have the mountains in the background. There are locations where hiking is required, or paved walkways are available wherever we go.  Contact us to discuss what you have in mind.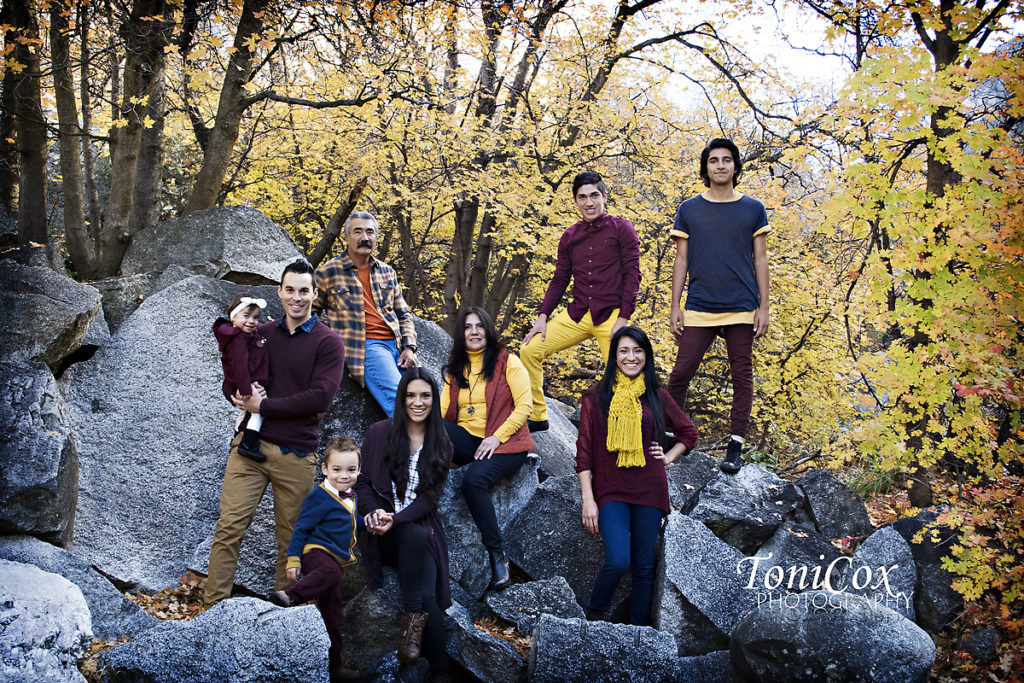 Outfits make a difference
Try to plan your outfits in advance to alleviate additional stress on the day of your session.  You want to look happy and relaxed in your photos, so plan ahead!  Check out Pinterest ideas if you aren't sure what you want. Take into consideration where you might want to display a large photo, you might want the colors to match your room decor. Solid colors keep the photo looking cleaner, but a few prints can make the photo pop!  Dress in your style in colors you like.  Everyone doesn't have to dress alike, but its best for the colors to complement one another.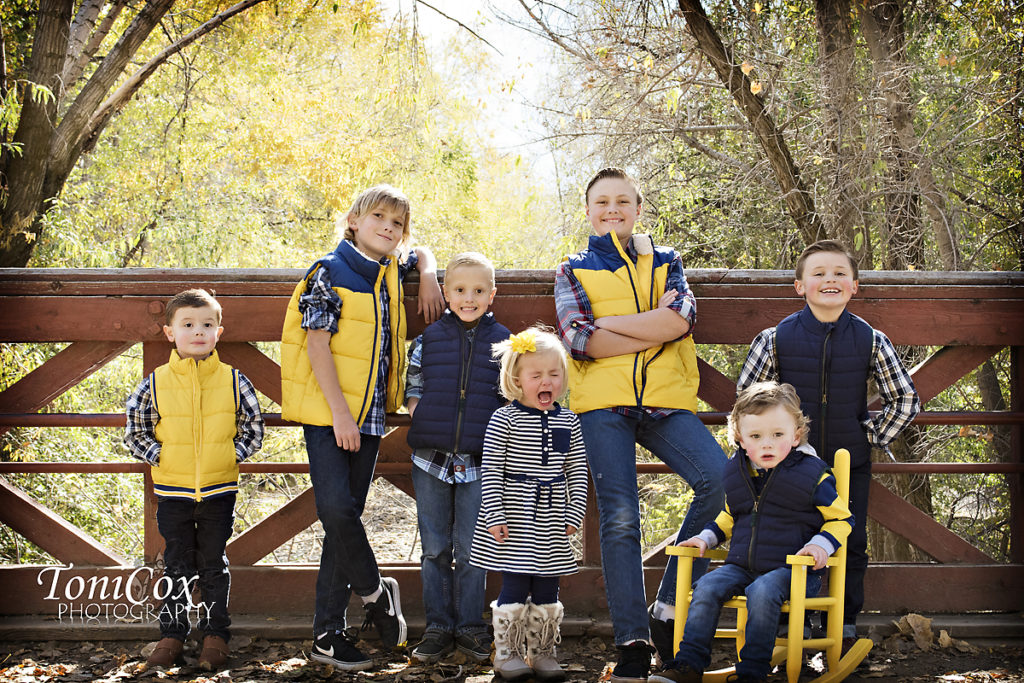 Do you want candid or posed photos?
Before you go to your session, have in mind what type of photos you like.  Do you prefer candid photos? Or do you like the posed, looking at the camera shots? We generally get both types in a session, but if you let us know what type you like best, we can be sure to get you all the shots you want.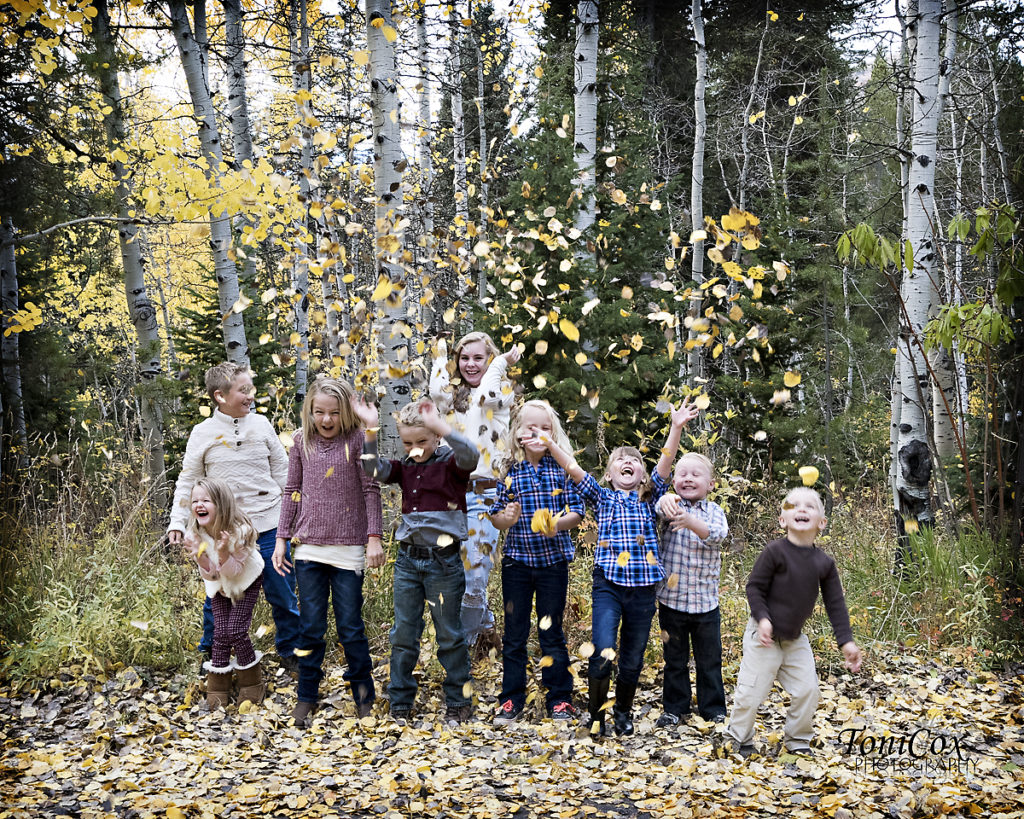 Schedule your session
Call or text to book your session as soon as possible. Especially if a weekend is best for you, those days fill up first.  We do single family or large family photo sessions. We do all sorts of groupings in each session, with several different settings at the location you choose. Call or text to discuss your needs. 801-718-4906