I had the privilege of flying to Oregon to do this wedding. It was a beautifully rainy day. There is a reason that it is so green in Oregon!
When I got there the bride was already dressed and ready to go. Her grandmother had made some goodies for the brides room.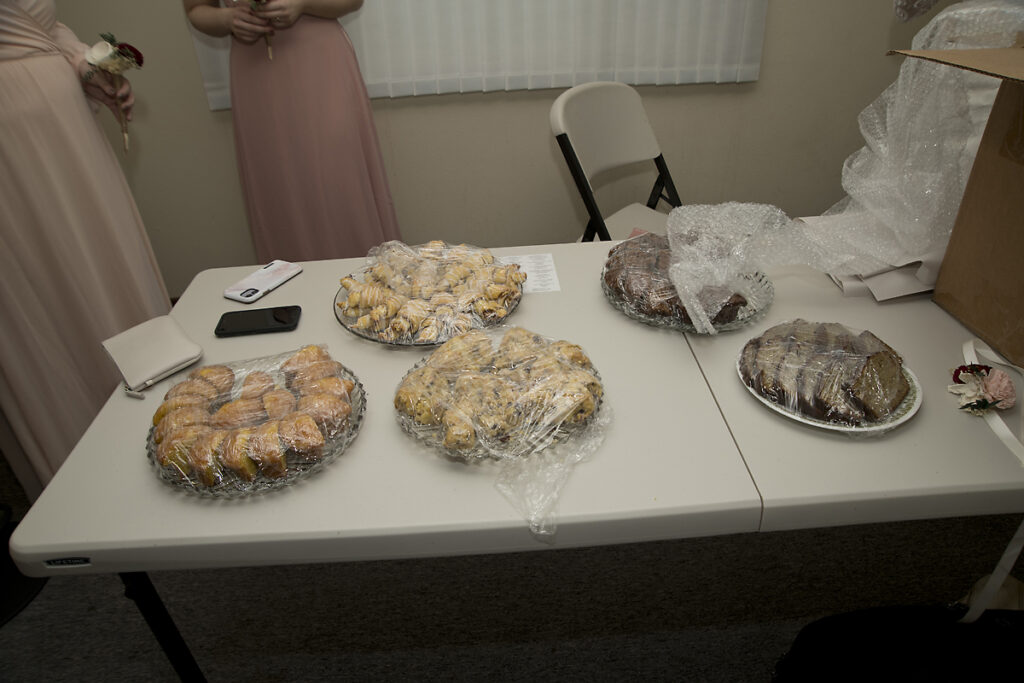 The bride wore the same dress her mother wore. It fit her perfectly.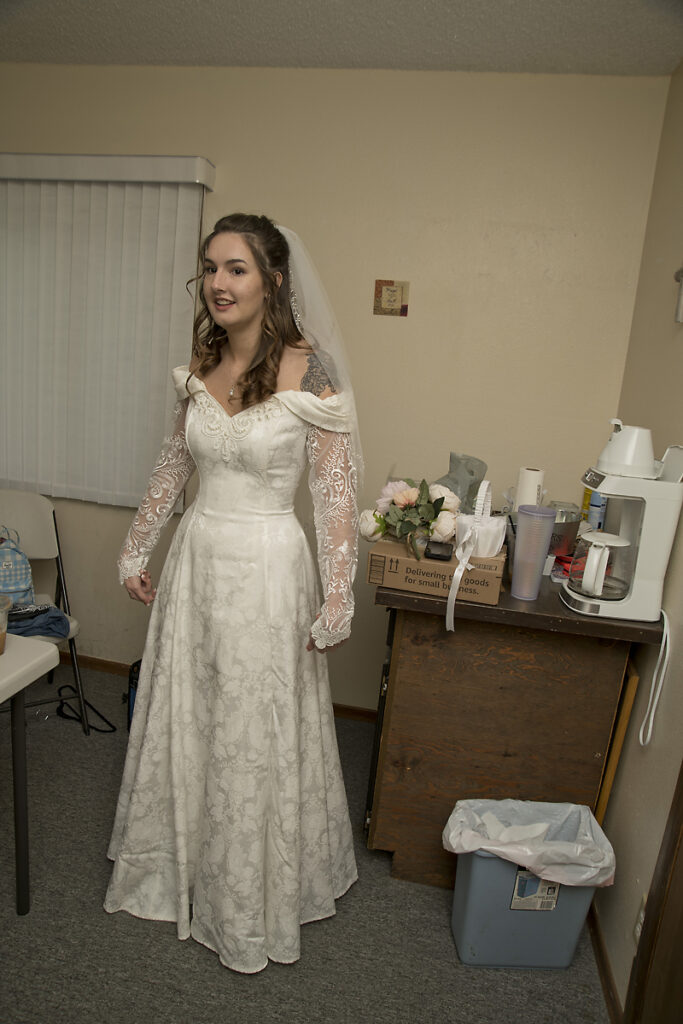 Before the ceremony they chose to do a First Look.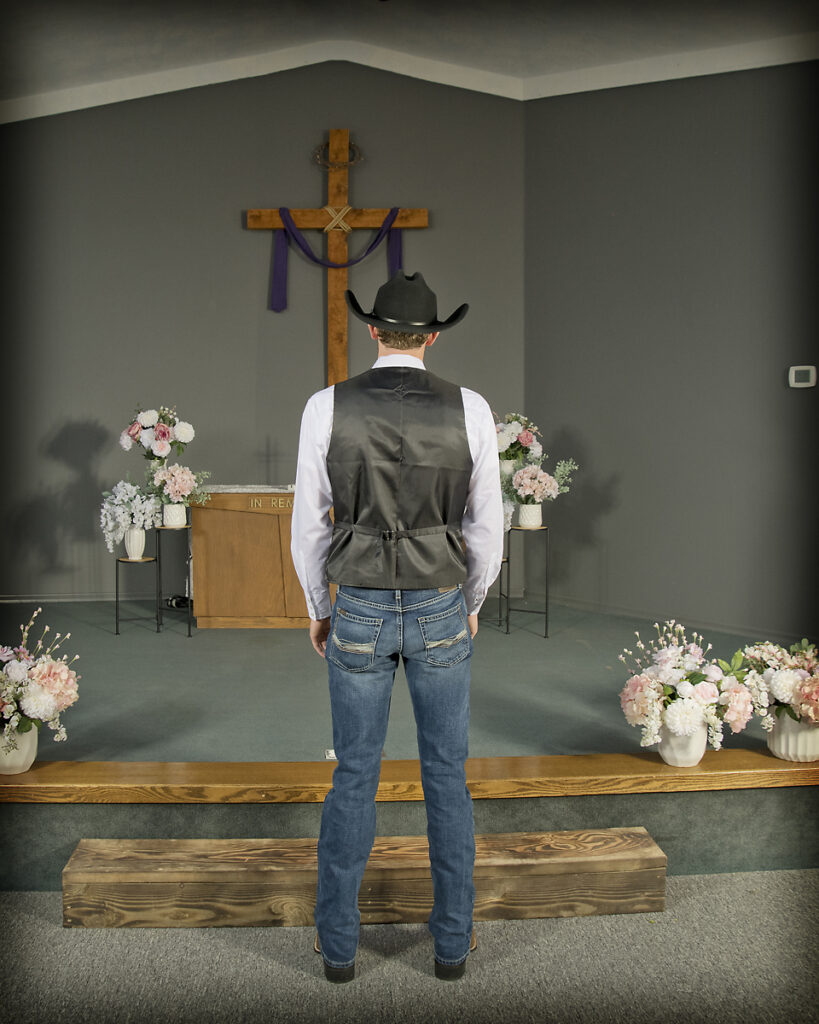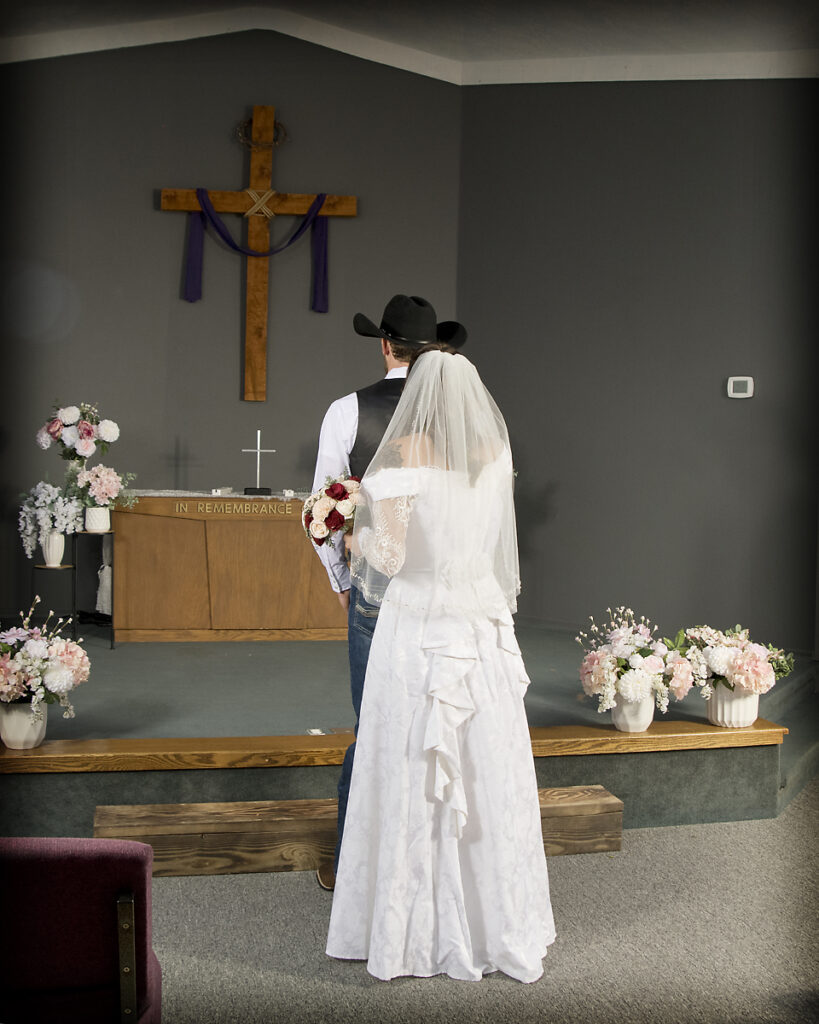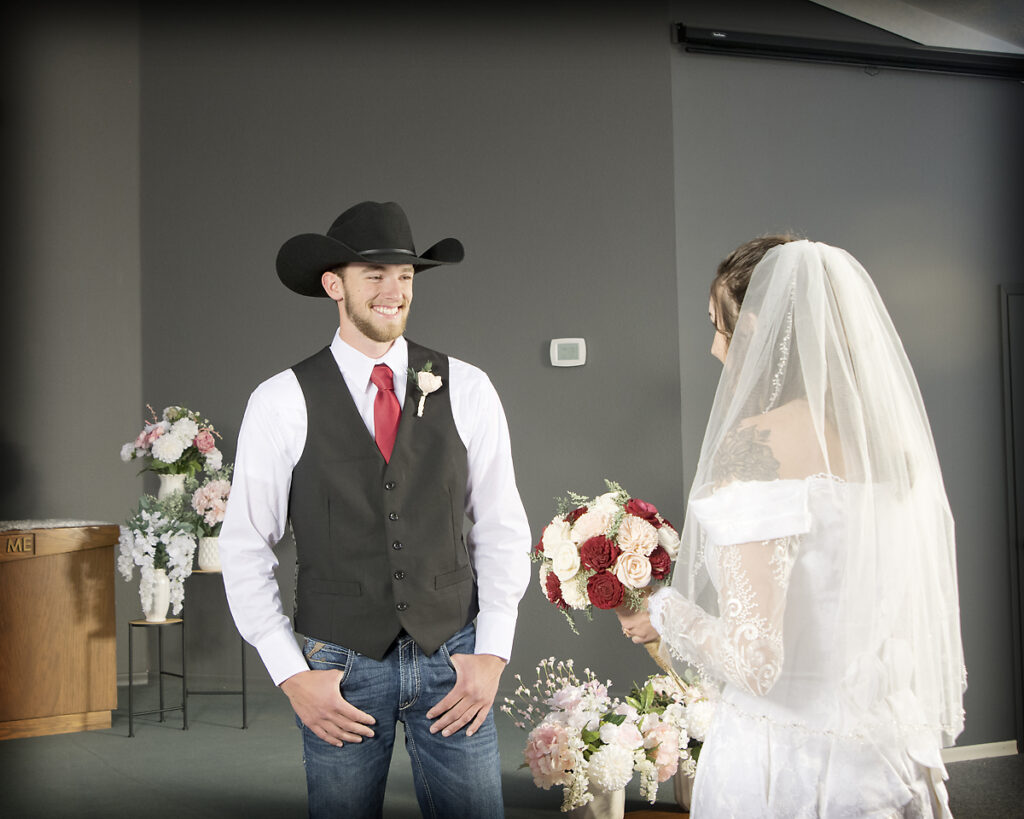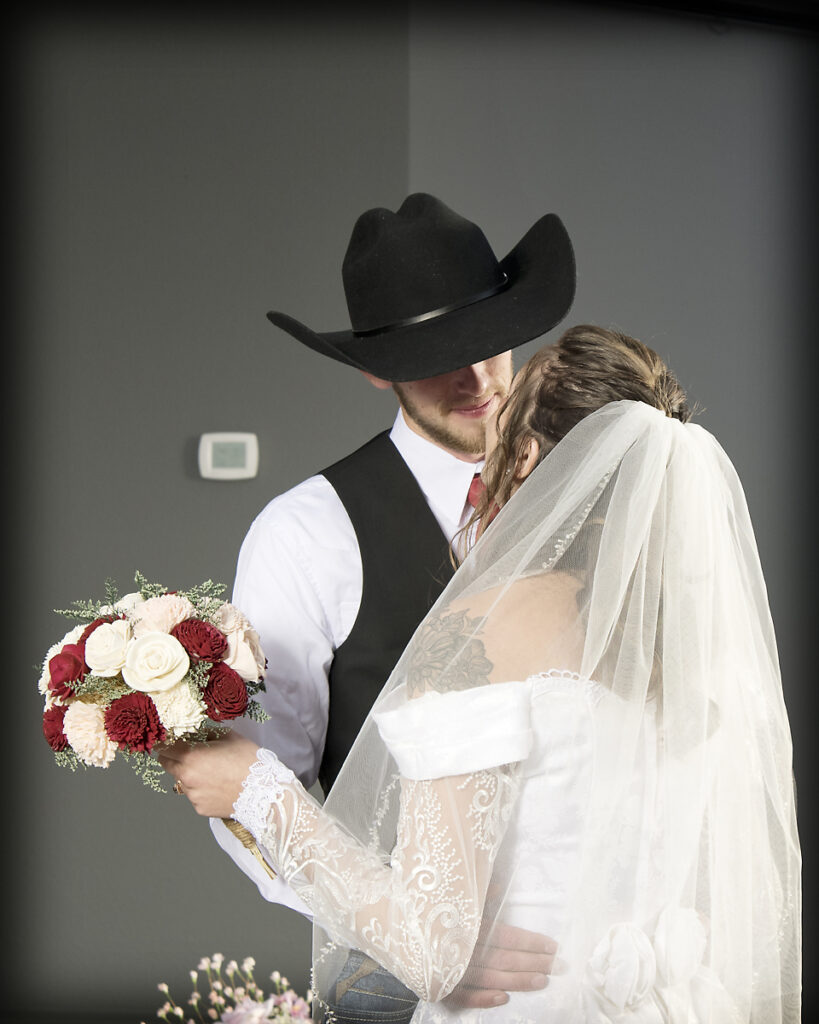 Then the ceremony was beginning. The bridal party walked first.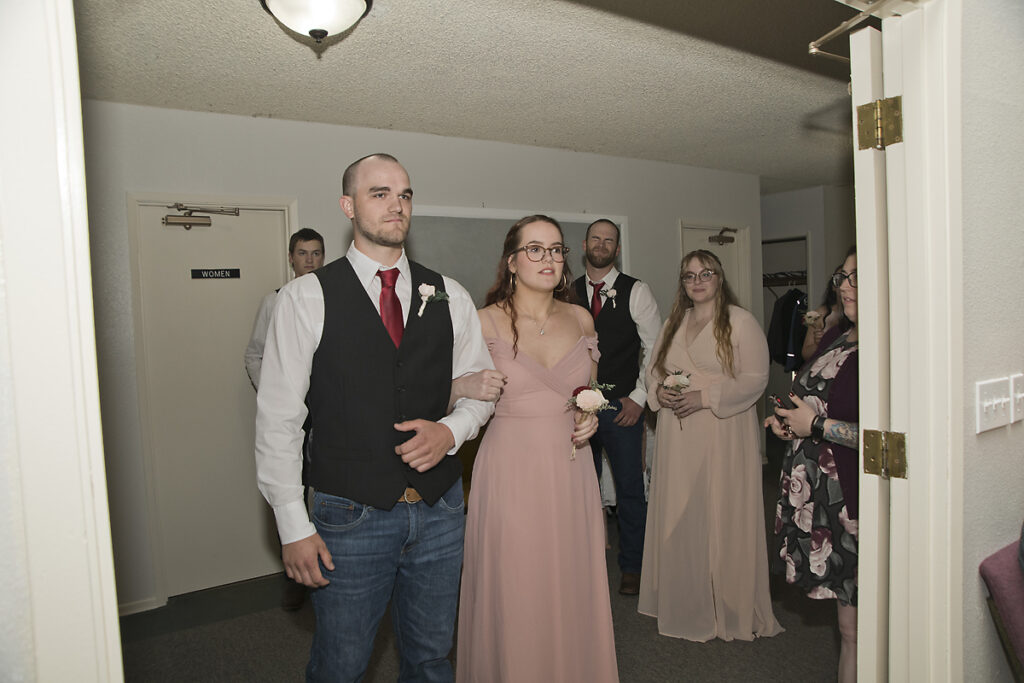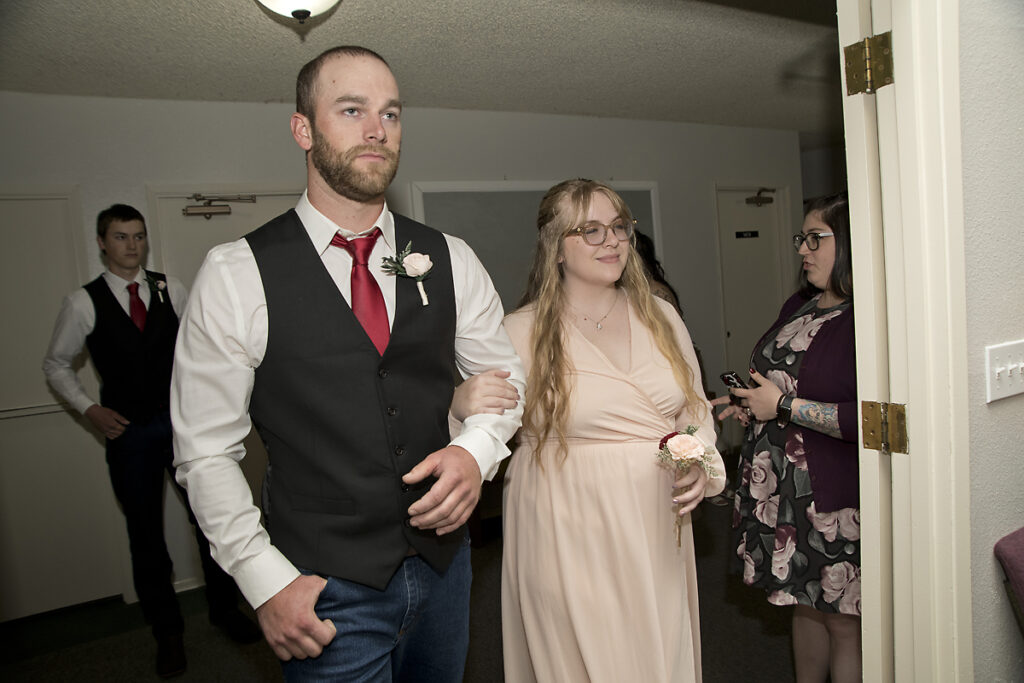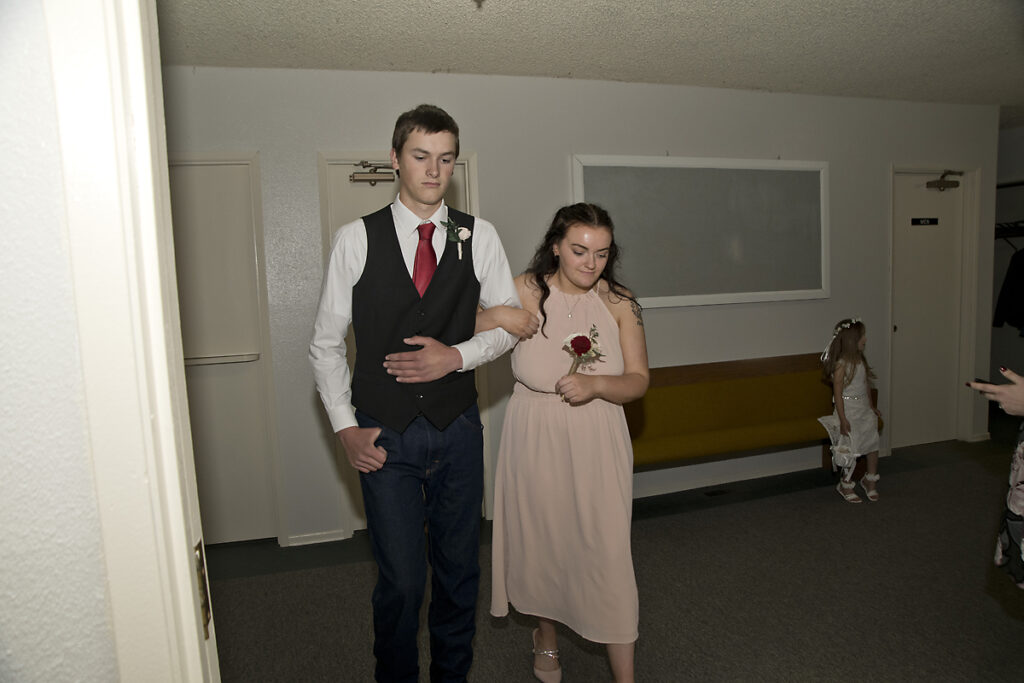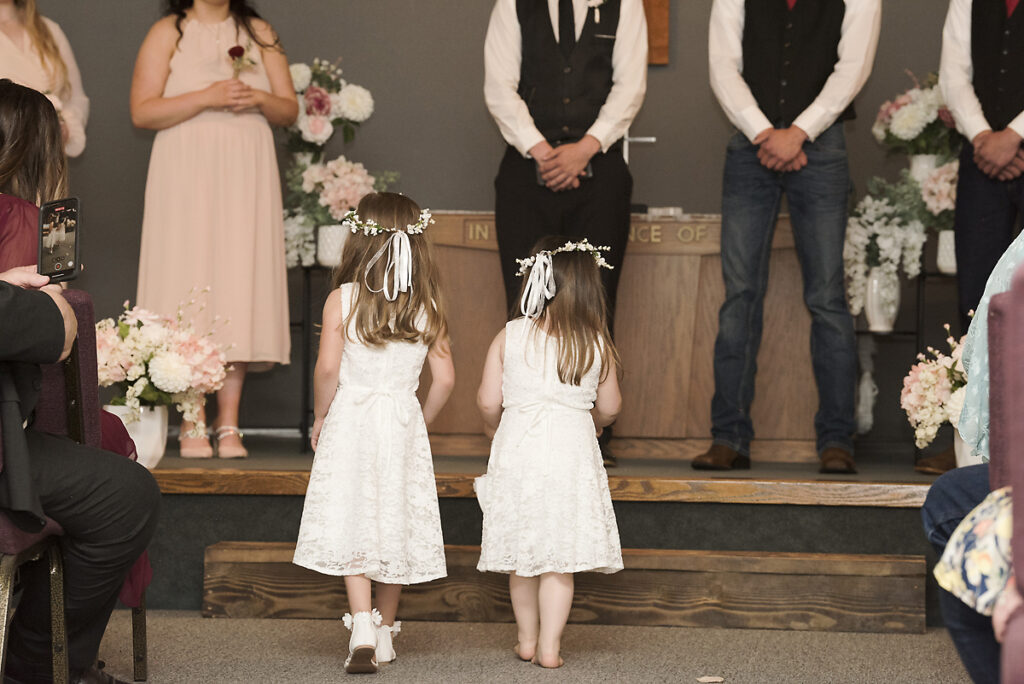 The brides father was also the pastor. He walked her down the isle before he performed the ceremony.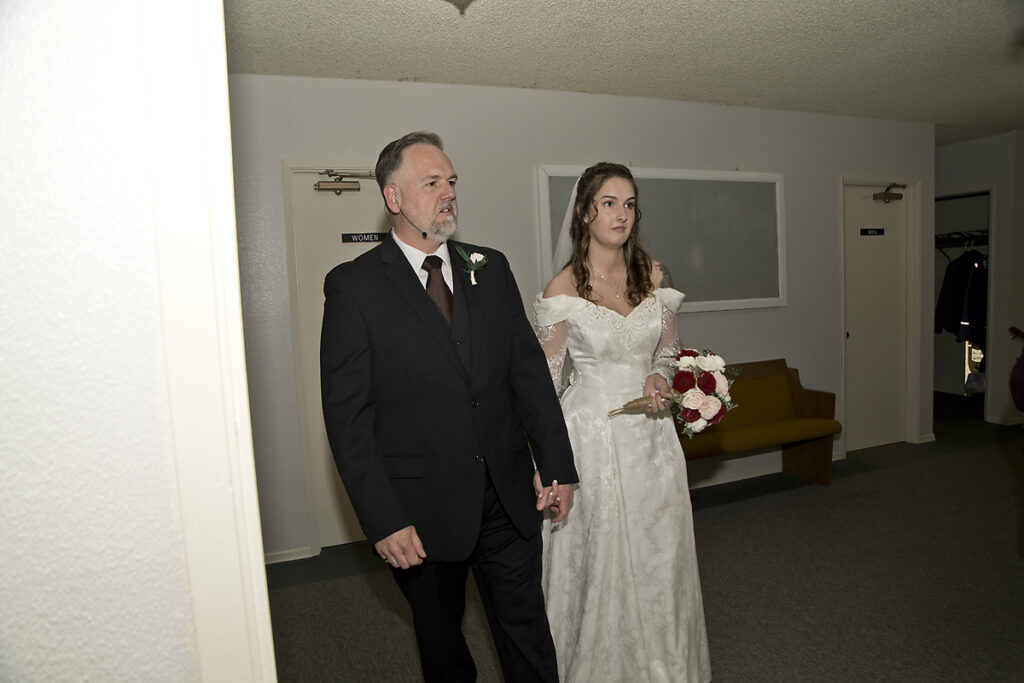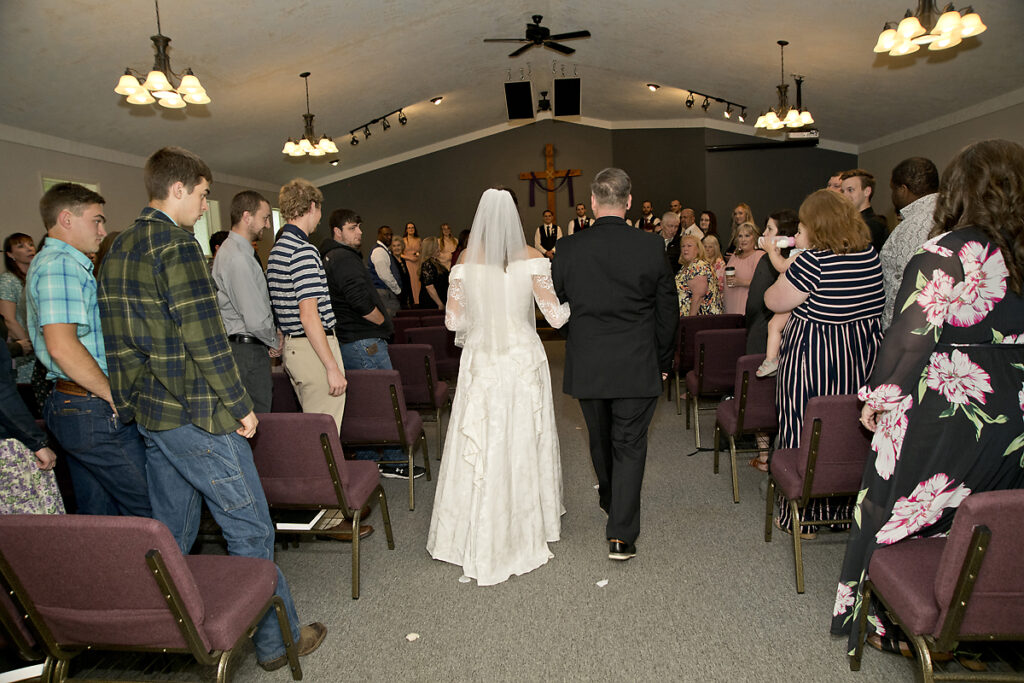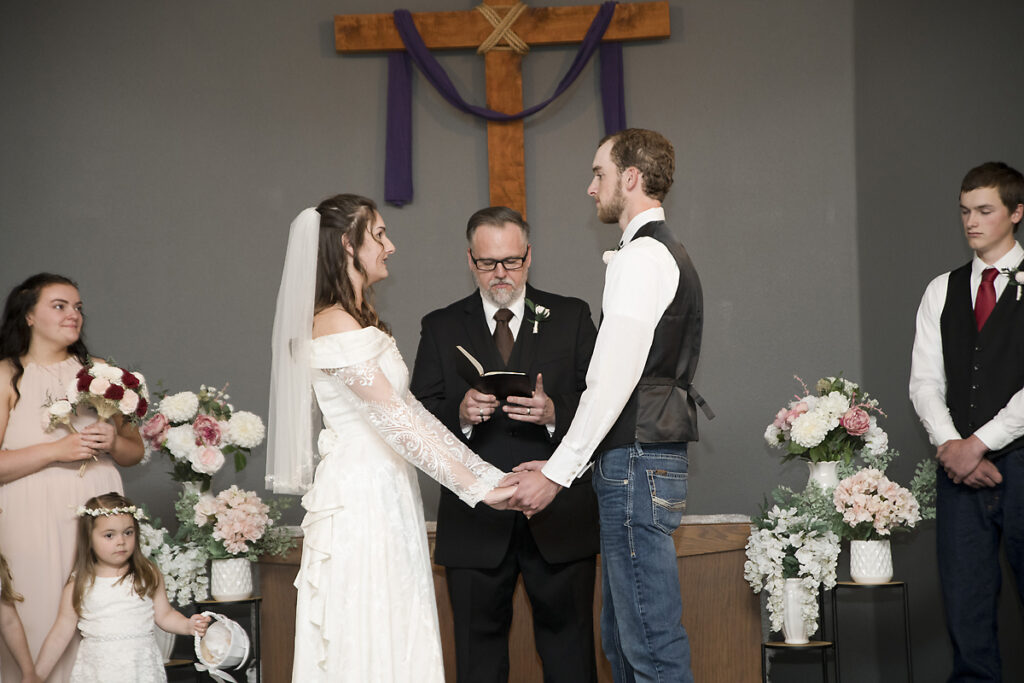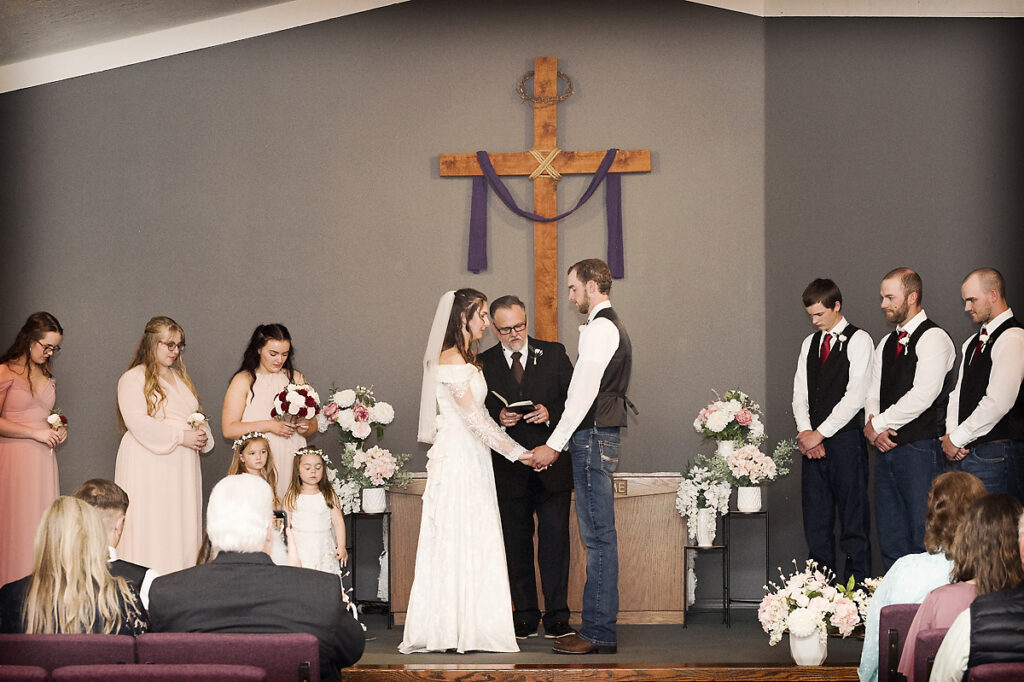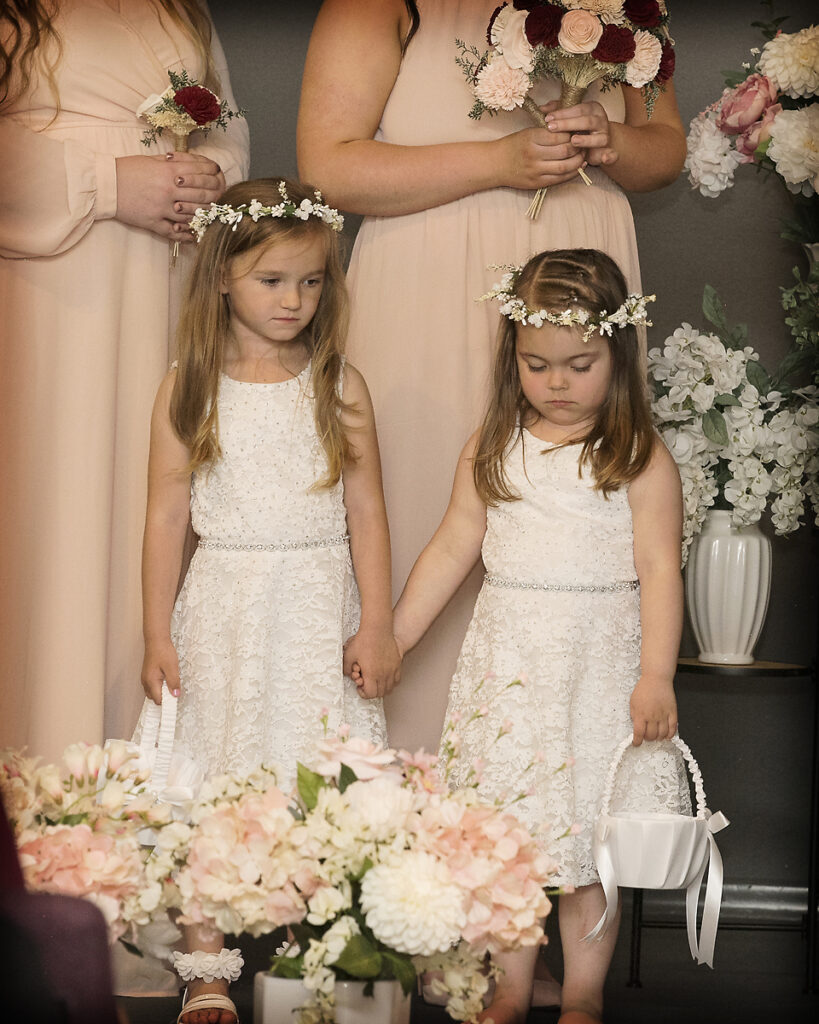 During the ceremony there was a portion where the bride and groom worked together to build a cross.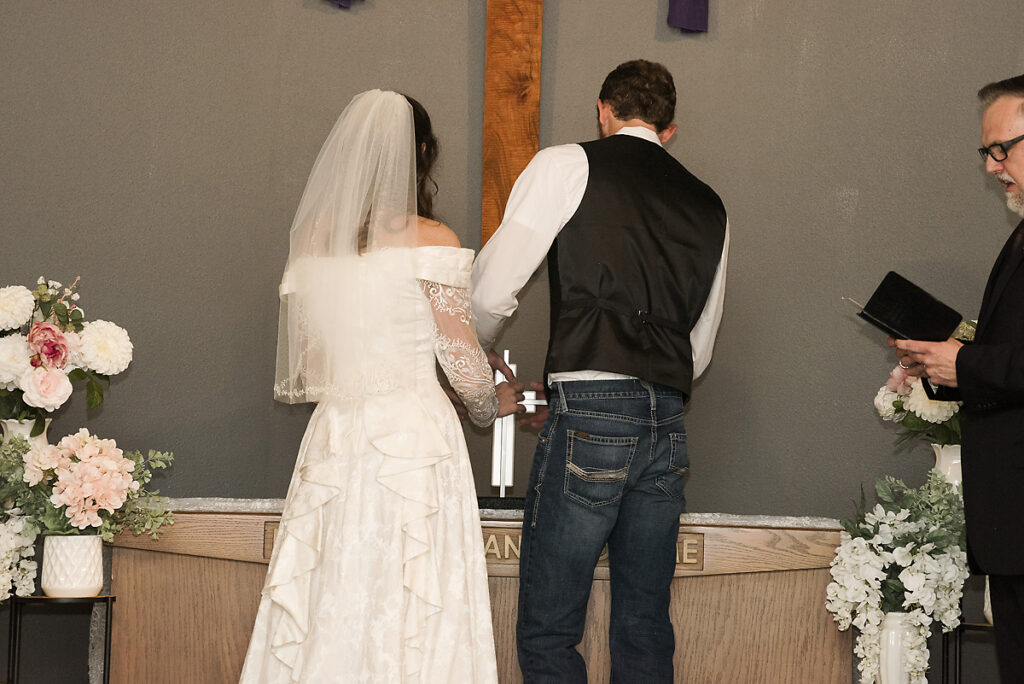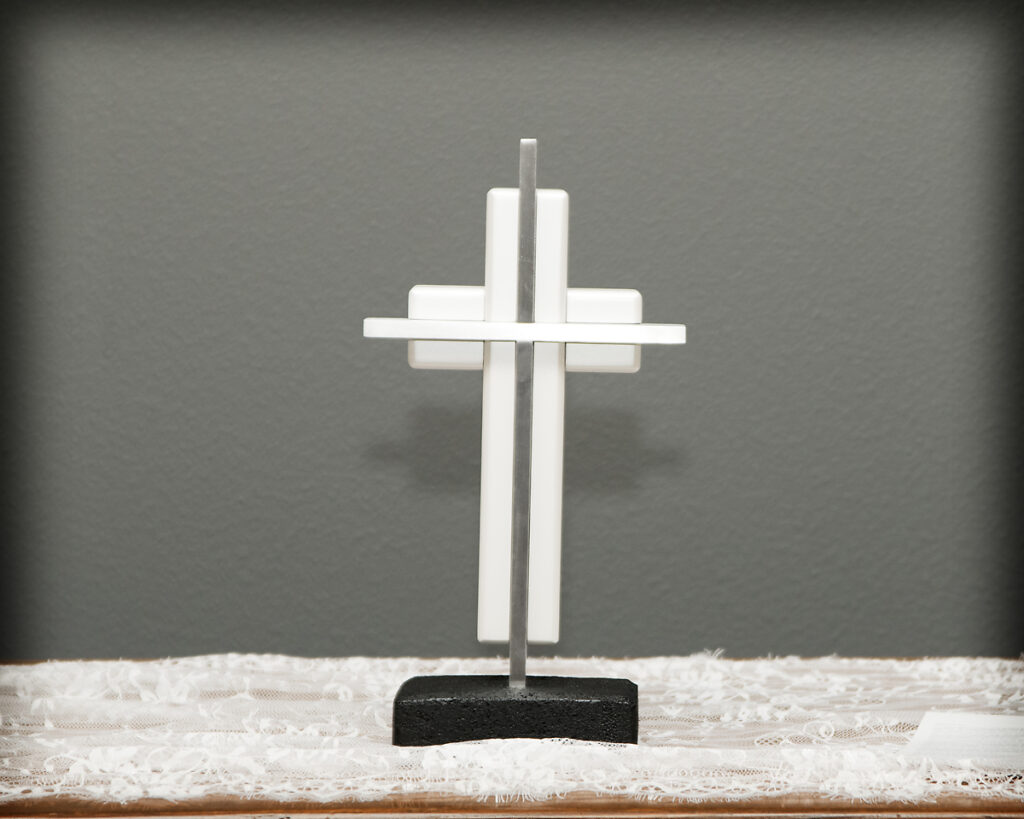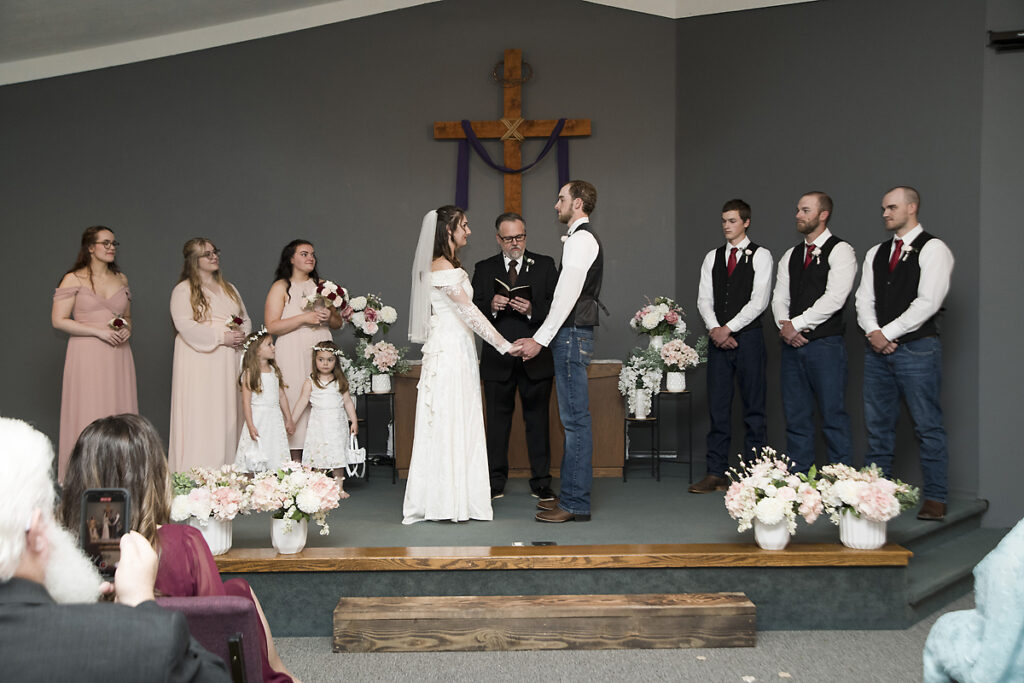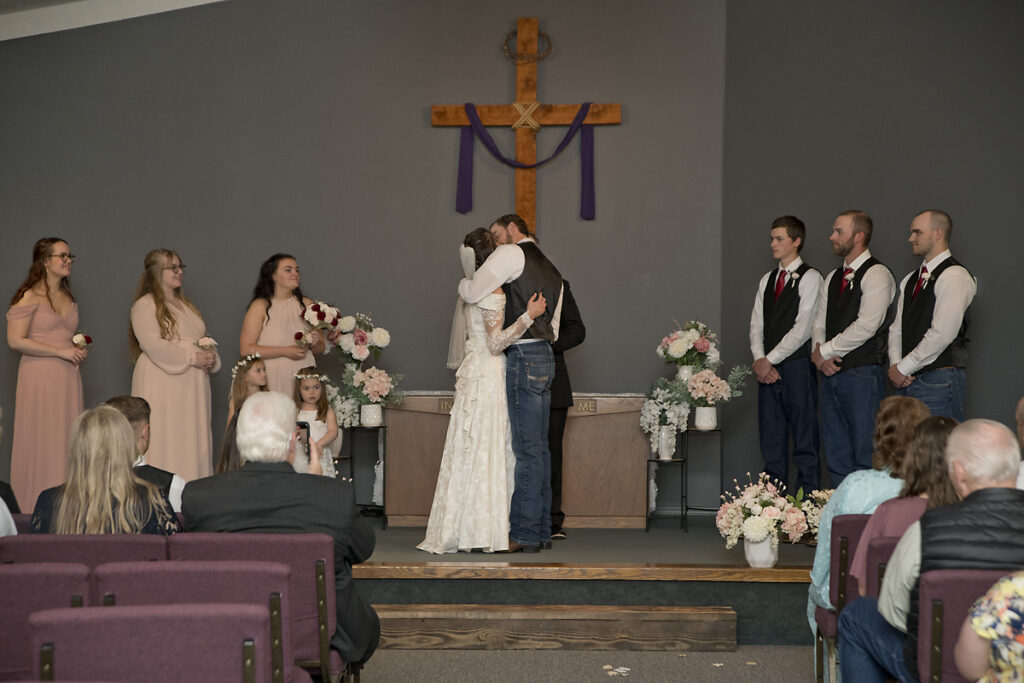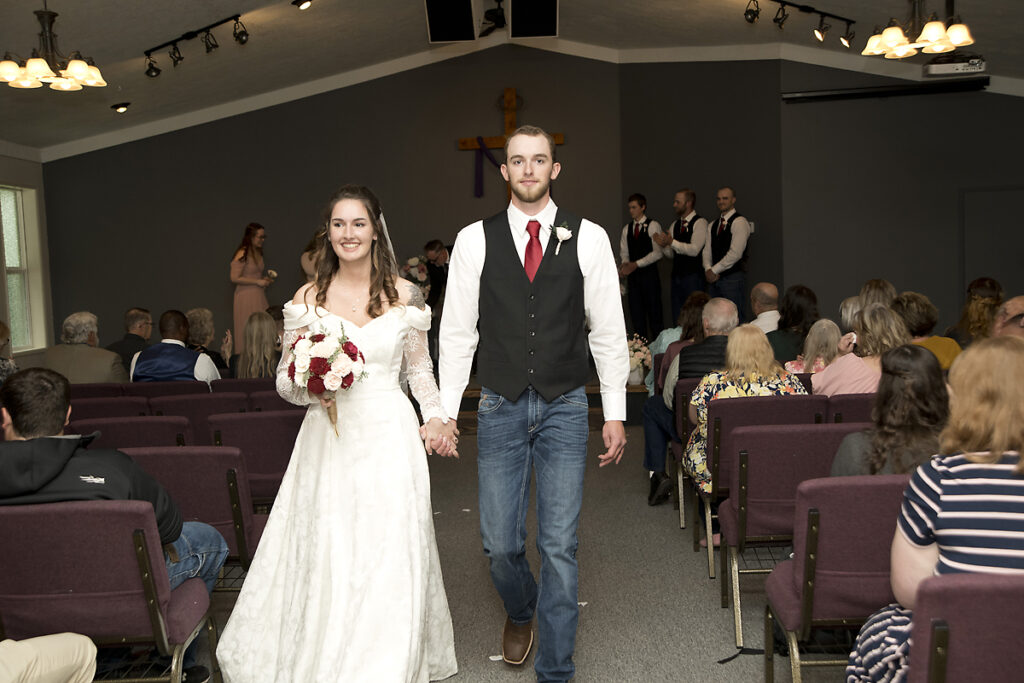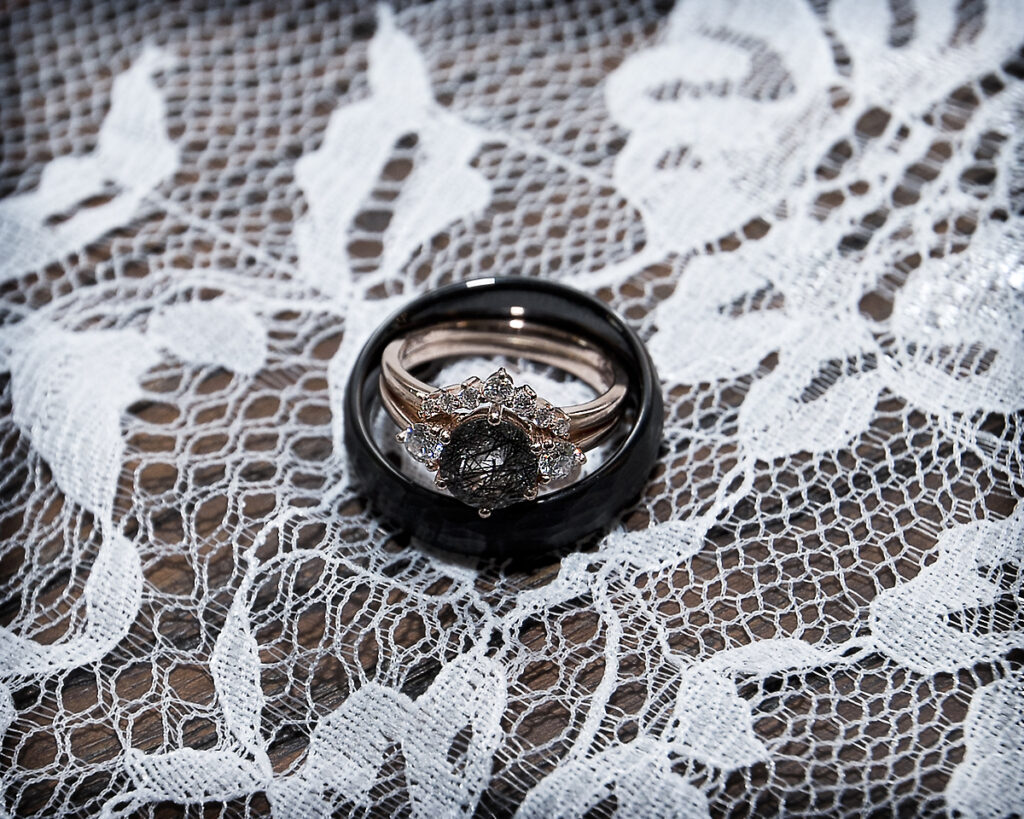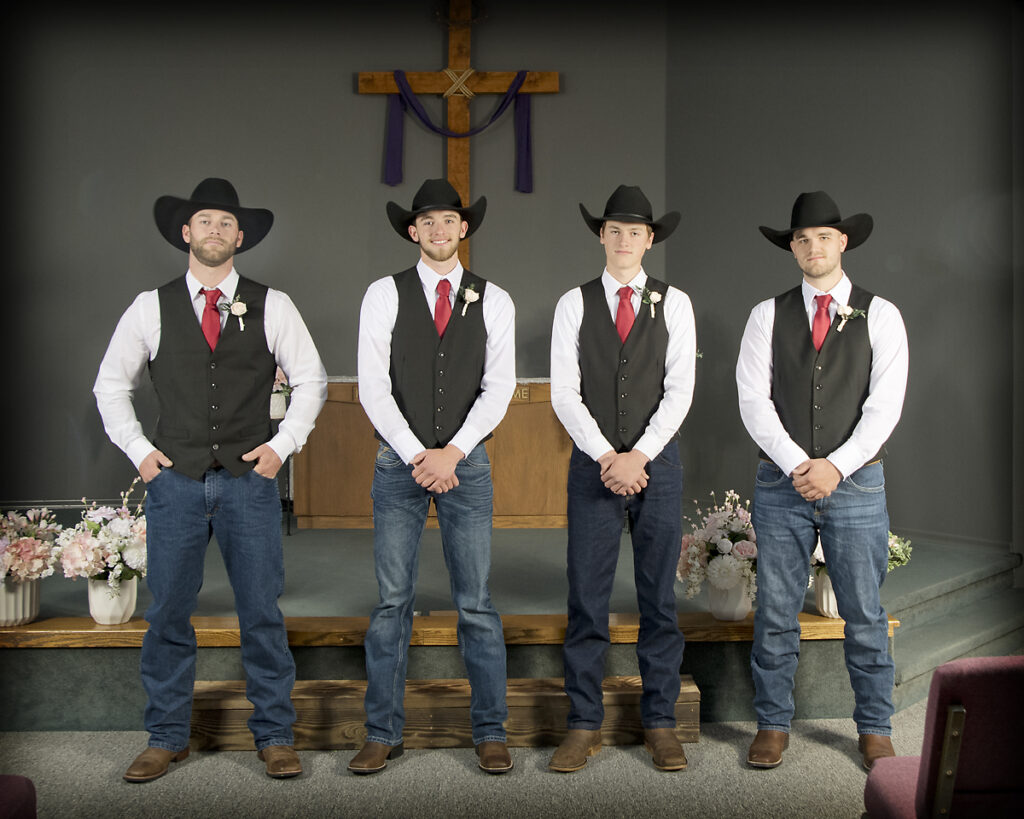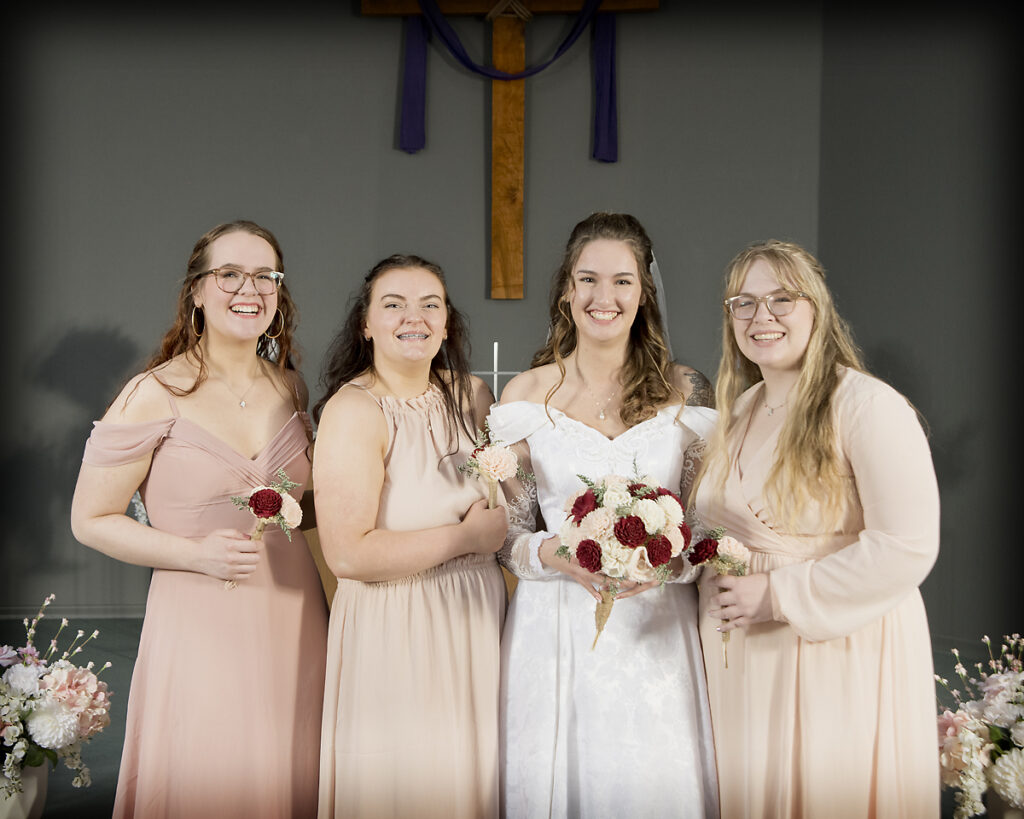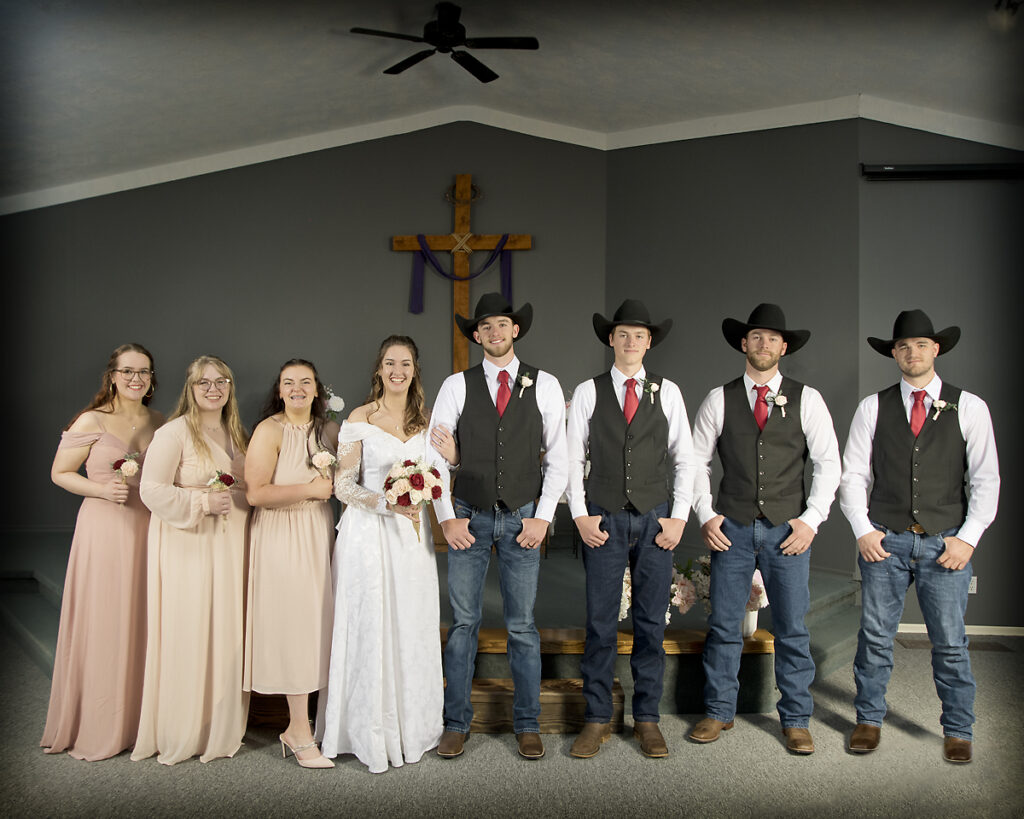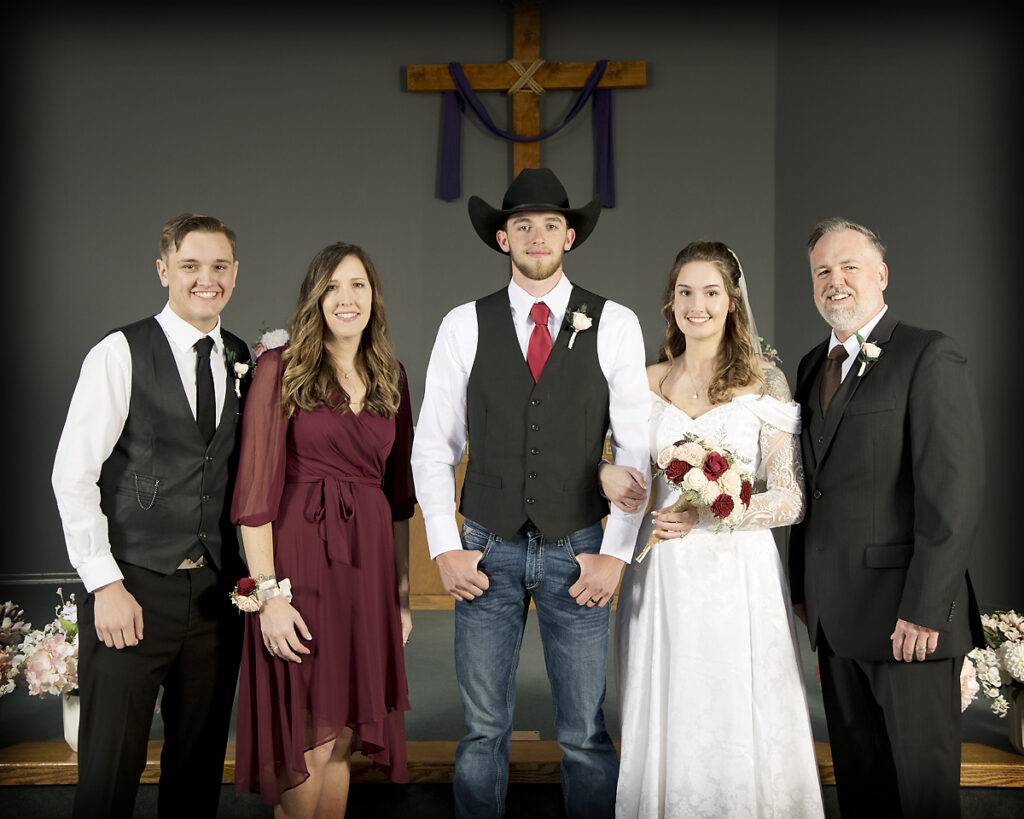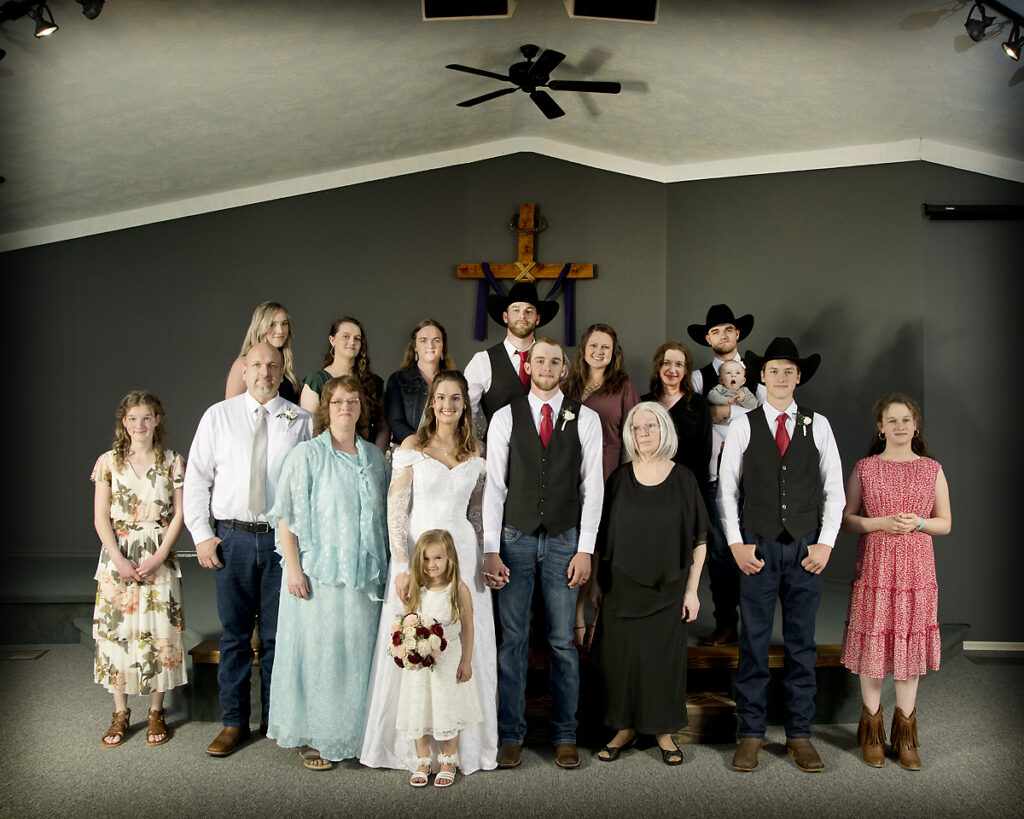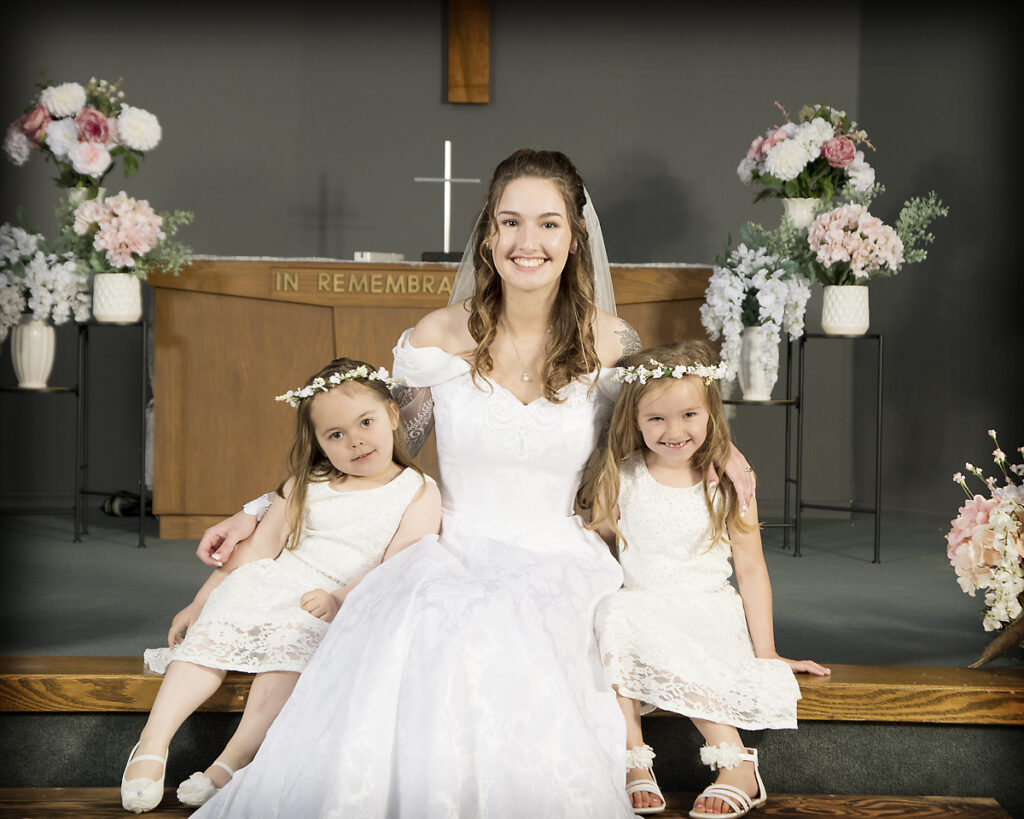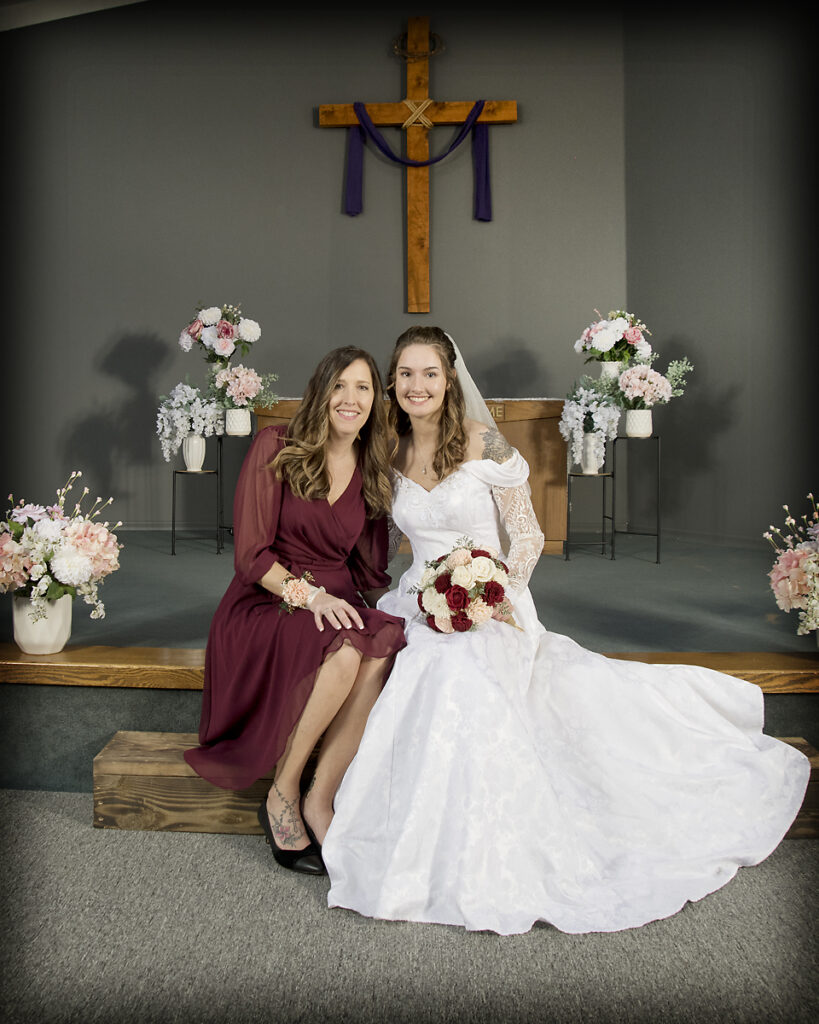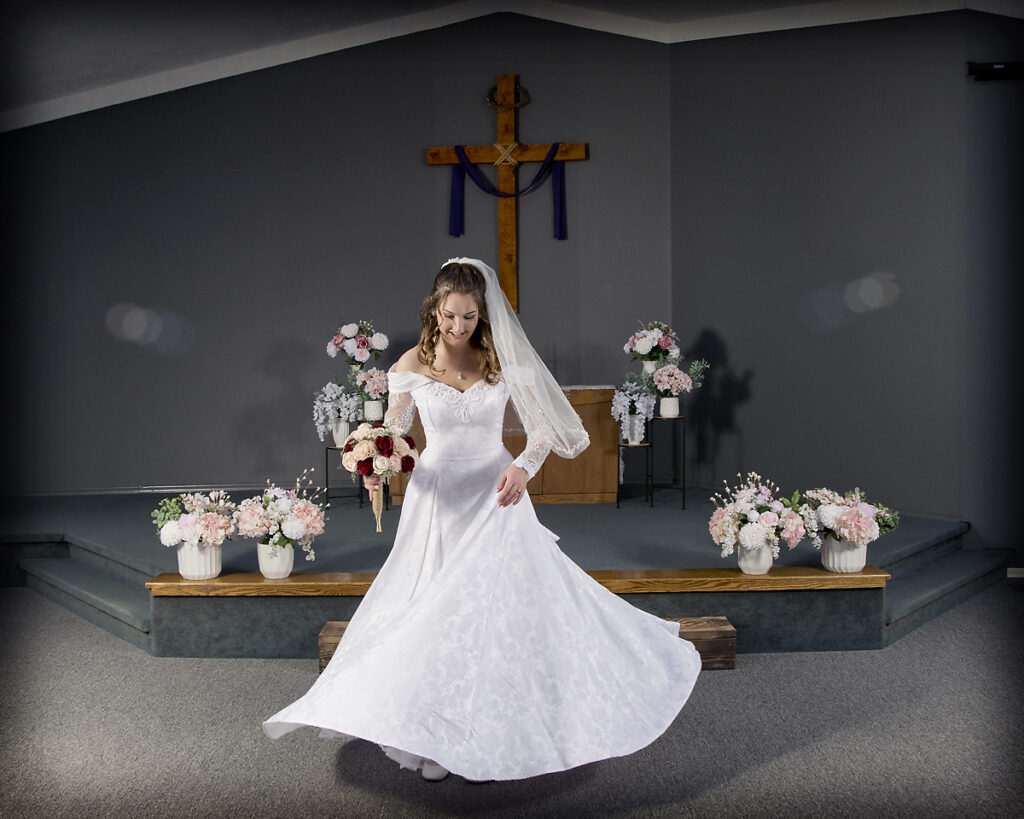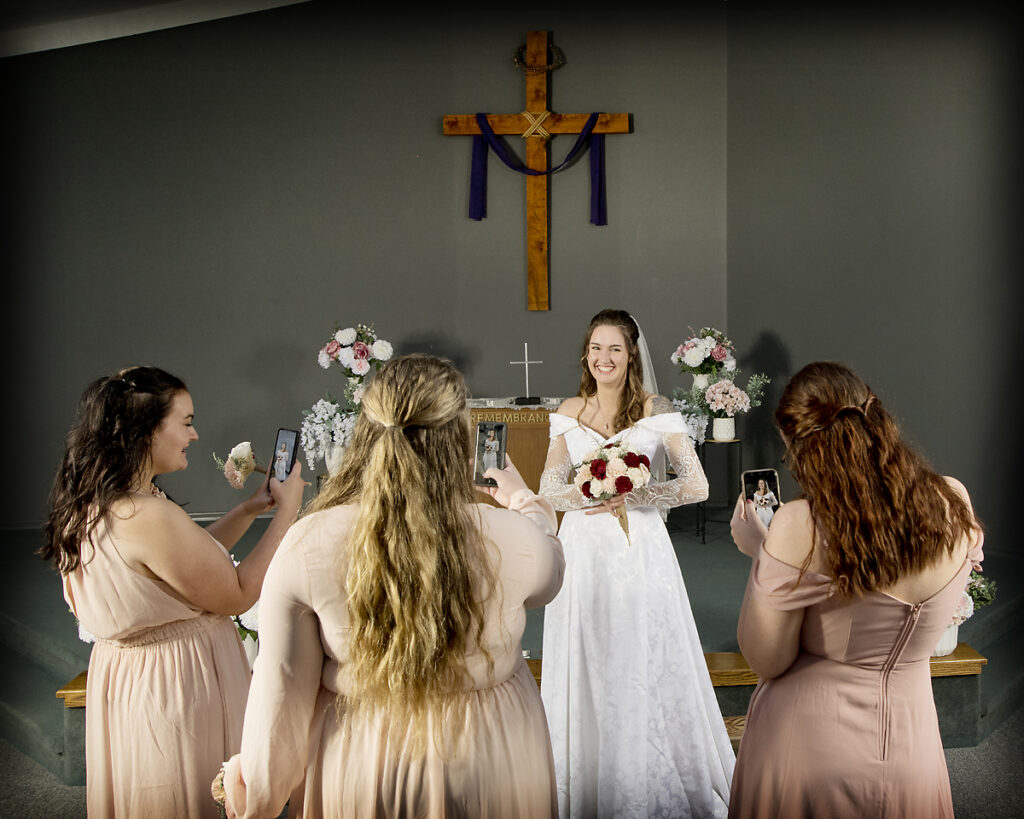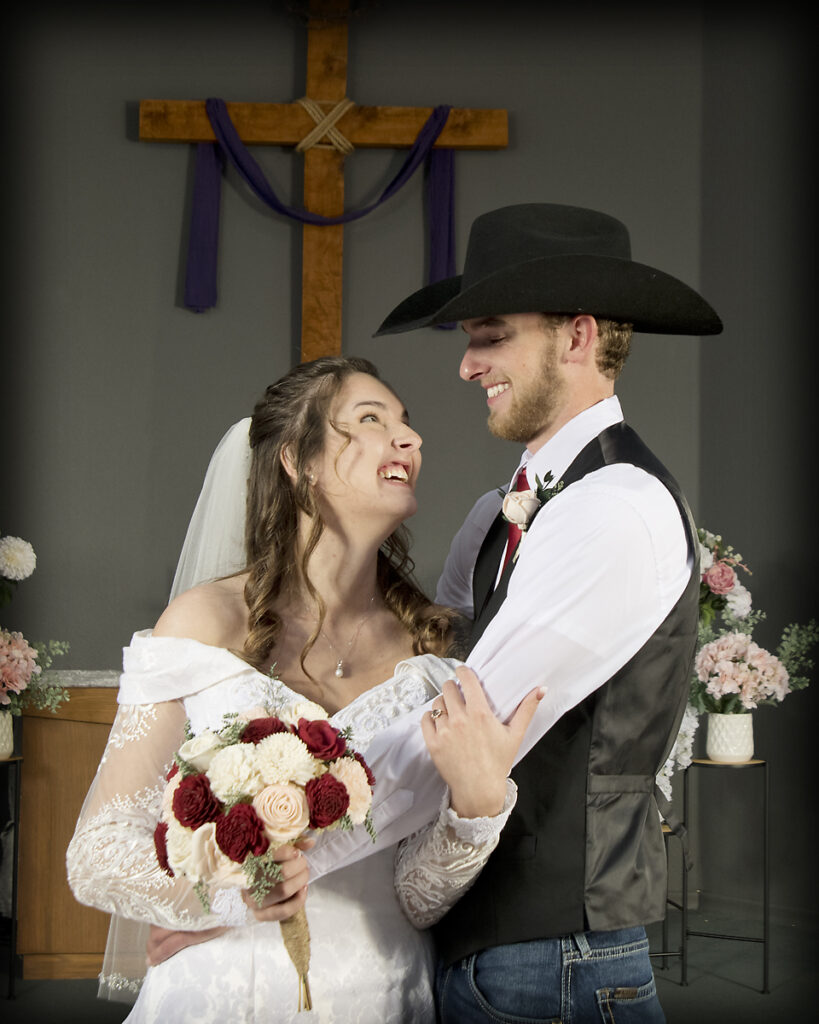 The reception immediately followed. The food was delicious.